ABOUT MARTIN INTERNATIONAL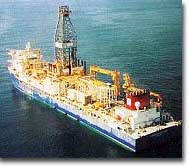 Martin International is a proprietary school licensed by the State of Louisiana to offer U.S.C.G. approved maritime related instruction. We hold memberships in the International Association of Drilling Contractors (IADC), the Offshore Marine Service Organization (OMSA), and the Society of Petroleum Engineers (SPE). Our curriculum includes document/license preparation courses for Able Seaman, OIM, Barge Supervisor and Ballast Control Operator, and Radar ARPA.
Our curriculum also includes prerequisite courses to OIM, Barge Supervisor and BCO licenses, which are CPR/First Aid and Rig Stability & Ballast Control for Surface Units (Semi-Submersibles and Drillships), Bottom Bearing Units (Jack-Ups and Submersibles), Spars and Tension Leg Platforms.
Resources:
U.S. Coast Guard Questions »